Dr Clauder's Selected Meat - Venison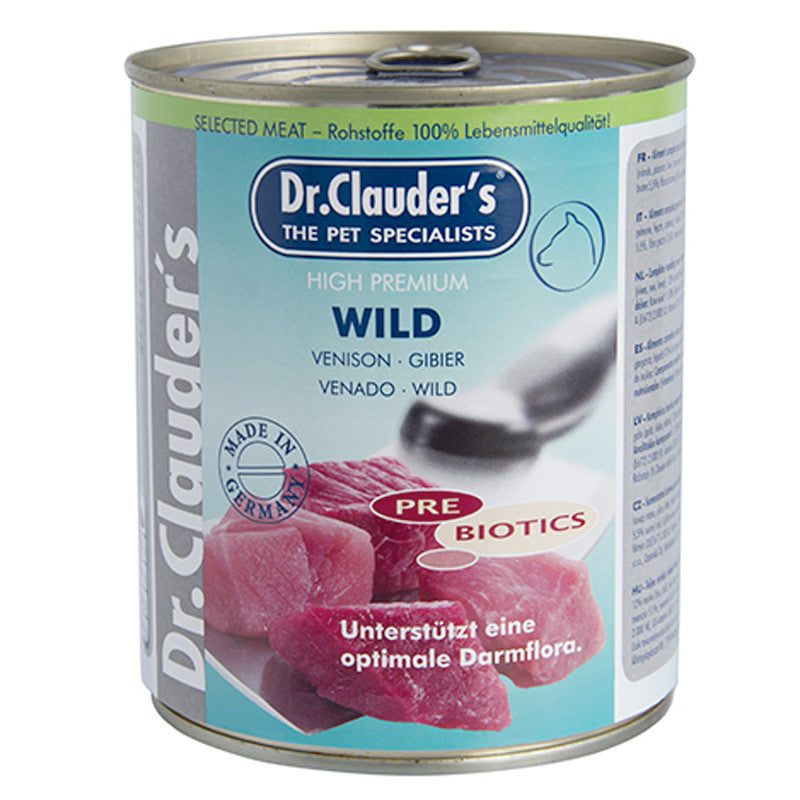 Product information:  Dr. Clauder's Selected Meat. Dr. Clauder's – selected premium meat (Selected Meat) – pure, delicious meat for your dog. Compared to regular canned pet food, the fresh meat has up to 50% more nutritional value. By feeding species-appropriate food, you can optimize food utilization. The added inulin (extracted from artichokes) enhances utilization with its prebiotic effect. Production if useful intestinal bacteria is stimulated. Natural ingredients and a pure meat taste ensure consistent feeding habits, even for demanding dogs. Dr. Clauder's Selected Meat is made without artificial flavours, added soy protein or tankage. Controlled vitamin and mineral contents ensure the best possible nutrition. Dog food – VENISON. 
Ingredients:  Meat and animal by-products (min. 25% venison), minerals, inulin (fructo-oligosaccharides) 1%. 
Analytical constituents: Protein 11.8 %, fat 5.5 %, fibre 0.6 %, ash 2.0%, water 79 %.  
Additives/kg (vitamins):  Nutritional additives: Vitamin A 2000 I.E., vitamin D3 200 I.E., vitamin E (as alphatocopherolacetate) 25mg. 
Feeding advice / administration advice:  Provide fresh water at all times.
Small dog (ca. 10kg) about ½ 800g can
Medium dog (ca. 20kg) about 1 800g can
Big dog (ca. 40kg) about 2 800g cans