Gourmet Gold tins Salmon Terrine 85g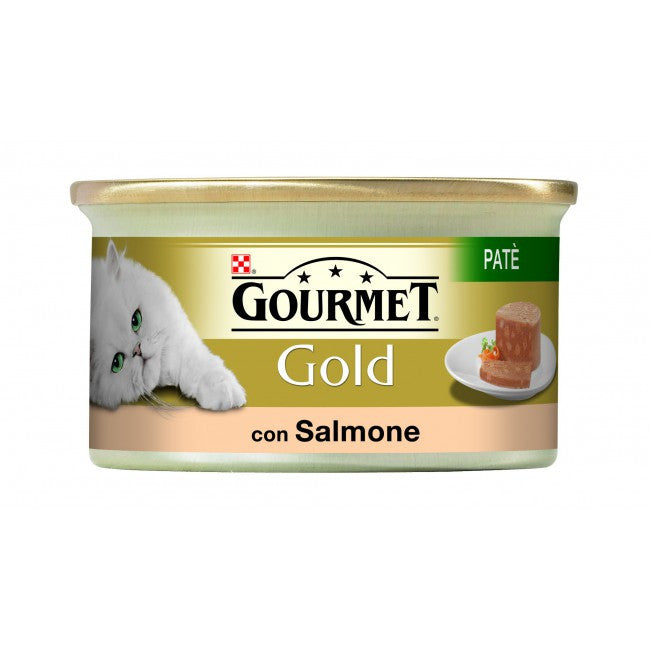 If your pampered cat has a passion for fish, serve him GOURMET® Gold Salmon Terrine. This gently cooked, tender terrine with salmon has a light and appetising texture for the ultimate in high-end dining. Even cats with very specific tastes will appreciate the luxury of GOURMET® Gold. Our Terrine offers the delicate taste of salmon in a delightful recipe that will satisfy their passion for fish. If you cat enjoys the finer things in life, this complete food will not provide them with all the nutrition they require every day, but the flavours they truly desire. Our 85g cans ensure that the taste of each terrine is retained for every new mealtime, so your feline companion experiences only the very best that GOURMET® Gold has to offer.
Even the most discerning of cats will consider themselves fortunate to dine on GOURMET® Gold: a menu of savoury recipes to spoil even a sophisticated palate like yours every day with a wide choice of different flavours and taste experiences. That is why GOURMET Gold has created Terrine recipes with meat or fish finely chopped and combined with tender chunks to offer you the pleasure of a light and appetising texture to dine on. How can you possibly resist?